Best Forex market days are Tuesday to Thursday as liquidity is generally higher in that period. I understand an AI has to read the market movement and volitility and learn the trend to enter trades. So if you get quiet market periods you get less trading so nothing to worry about and dont forget, the markets aren't going away, the'll be here long after we have all disappeared
We don't "deposit money for trading " we crowdfunding and contribute I the "development and testing of a new generation A.I. trading platform (daisy a.i.). " from the profits generated during testing, we receive 70% as a kind of reward for supporting the development of daisy a.i.
What daisy has achieved so far is incredible, good traders themselves admit that even 2% a week is an incredible return and puts you in the top set of traders. We should all be grateful to be part of this amazing project. Trading doesn't mean you will see profit every day as that's not how it works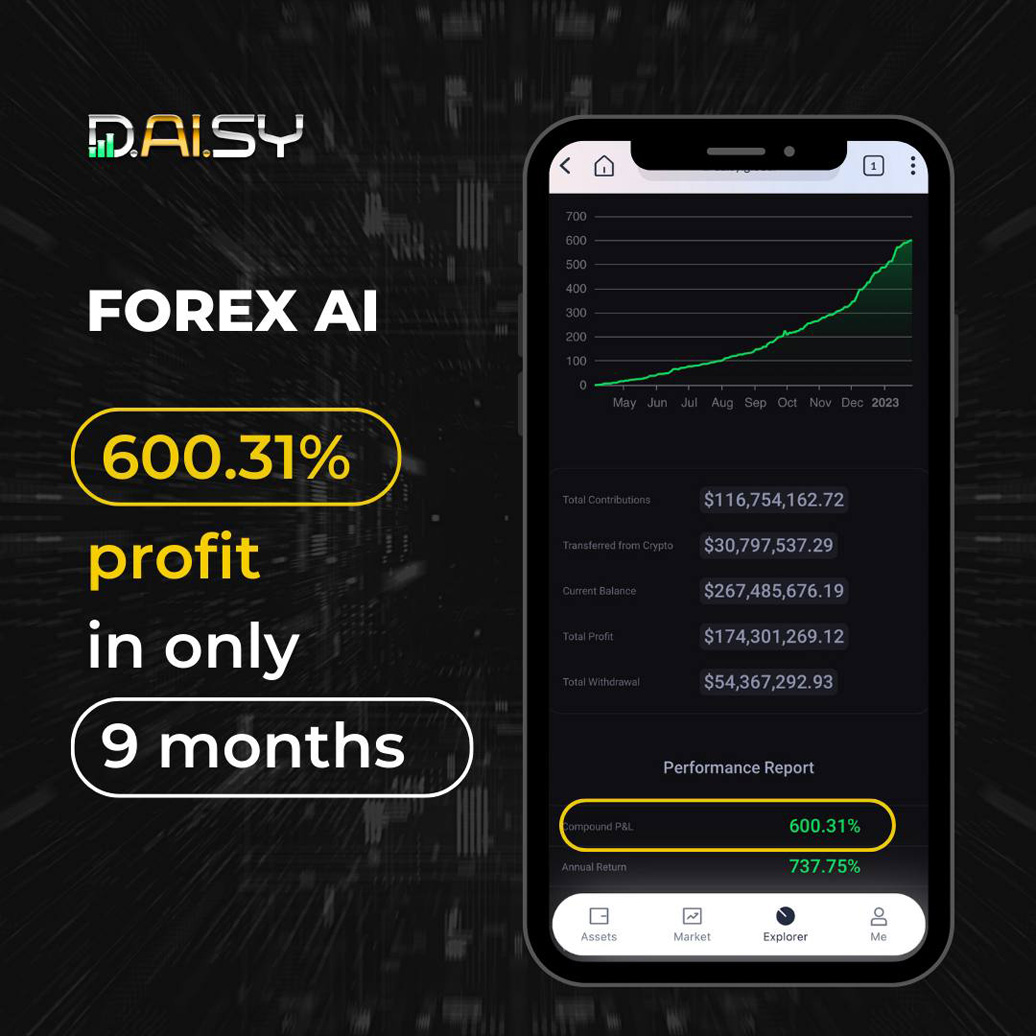 1. We actually had more trades than usual, but at the same time also had more loosing trades than usual.
2. What market gives, is what it gives. There is good days, great days and also not so good days.
3. DAISY is a crowdfunding project and as we all know our contribution goes into development & testing. We are here for the long run.
4. Even once the AI is fully developed, we should always accept the market situation. There is a lot of factors in the market, that have influence, it can switch fast and we ALWAYS should accept a slow day or even loosing day exactly as much as a winning day.
5. In the end we should never look at just a few hours, a day, or a week, the month or actually the year should be the ones that count.
6. We all should have a long term mindset.
7. We all should trust the process.
8. Everything is fine.
9. And again, since it's the most important I will repeat:
With our contribution we are crowdfunding the TESTING & DEVELOPMENT of an artificial intelligence.
Past results don't garantee future results.
10. Thank you for understanding & being kind & patient.
In general
only because we don't see any bookings in the backoffice doesn't necessarily mean that there is no trading activity.
updates are done randomly in the course of the day and latest after closing of the last position.
during holidays in the main trading timezones of this planet there might occur less to zero activity due to liquidity issues and less market participants.
those implications might lead to the situation that market movement is not triggering the ai algorithm … therefore less or no activity.
we are crowdfunding one of the most successful asset managers and saas companies on this planet.
please expect 100% professionalism with no doubt, be patient and enjoy the ride
DAISY Global is a disruptive crowd funding model for financial technologies, a trusted Crypto & Forex AI trading platform with broad prospects and development potential. DAISY Global is A Crowdfunding smart contract that offers profits, equity and income to every member.
=>【Click Here to Join Now】

Other money-making projects: