Historical Background On Endotech & Dr Anna Becker
Endotech Company was established in 2012 in Israel by co-founder Dr Anna Becker Endotech CEO and it is gradually establishing itself as a market leader in machine learning and artificial intelligence driven crypto trading. Dr Anna Becker Endotech CEO has a PhD in artificial intelligence from the Technion Institute. Her team have 20 proprietary AI trading systems in operation. Dr Anna Becker has founded and sold several Fintech companies, has worked with more than 300 brokers and has served as a compliance officer for regulators like the NFA and CFTC.
DAISY Global and EndoTech
DAISY is a Decentralized AI System being developed by Endotech. Daisy AI is the next generation of AI crypto trading. Daisy AI will multiply the current AI performance by 4x. Daisy AI is the first project capitalized by Daisy Crowd Fund. 85% of trading profits are rewarded back to Daisy Global members. Daisy AI is Endotech's path to becoming a public company on the ASX. A Tron smart contract DeFi App on the blockchain, not a company.
The 1st technology partner for Daisy Crowd Fund. Global Fintech company headquartered in Israel.Roadmap to be publicly traded 4th quarter of 2021.Currently providing AI trading systems for top financial institutions.Proven track record of high-performance results. Founded by Dr. Anna Becker, operated by top AI Scientists. Endotech is an 8 Year old company operating since 2012 with over a Billion Dollars in assets trading with Artificial Intelligence technology.a company that provides tranparent AI trading with a track record of 3 years.

LinkedIn reference link:
https://www.linkedin.com/company/endotech-algo/
https://www.linkedin.com/in/drannabecker/

StrategyRunner was one of the first trading solutions developed by Dr Anna Becker which began in 2001 and was sold in 2011.
Just a few months after founding Endotech, she developed custom strategies development for high institutional monies including family offices and hedge funds. Also, she did auditions and due diligence as a fund of funds on other hedge funds, mainly Forex and commodities, also some equities.
In 2017 Dr. Anna and her team created a spin-off of the StrategyRunner for the crypto market and to further develop work that had not been completed in StrategyRunner.
After many years of helping institutional investors, Dr. Anna wanted to help the smaller retail market and that's how Endotech.io was born and then D.AI.SY. And the vision was always to create new rules in Fintech, to be innovative, and stand out from the competition with ongoing development and product optimization.
The domain for Endotech.io was registered in 2018 to shift to a more public presence.
Due to the success of DAISY's crowd funding Endotech is already preparing to move to new, larger offices to allow them to expand their development team and operations.
Below is the certificate of registration for Endotech that was initially registered in 2012, and pictures of one of the founders, Eduard Kemchen visiting with Dr Anna and her team in Israel
EndoTech are not responsible for the D.AI.SY project marketing operations.
Any and all questions related to D.AI.SY should be addressed directly to the crowdfunding community.
Meet The EndoTech Team with Dr. Anna Becker, Dmitry Gooshchin and Adam Rubin:
https://www.youtube.com/watch?v=n1KR6CHNDpE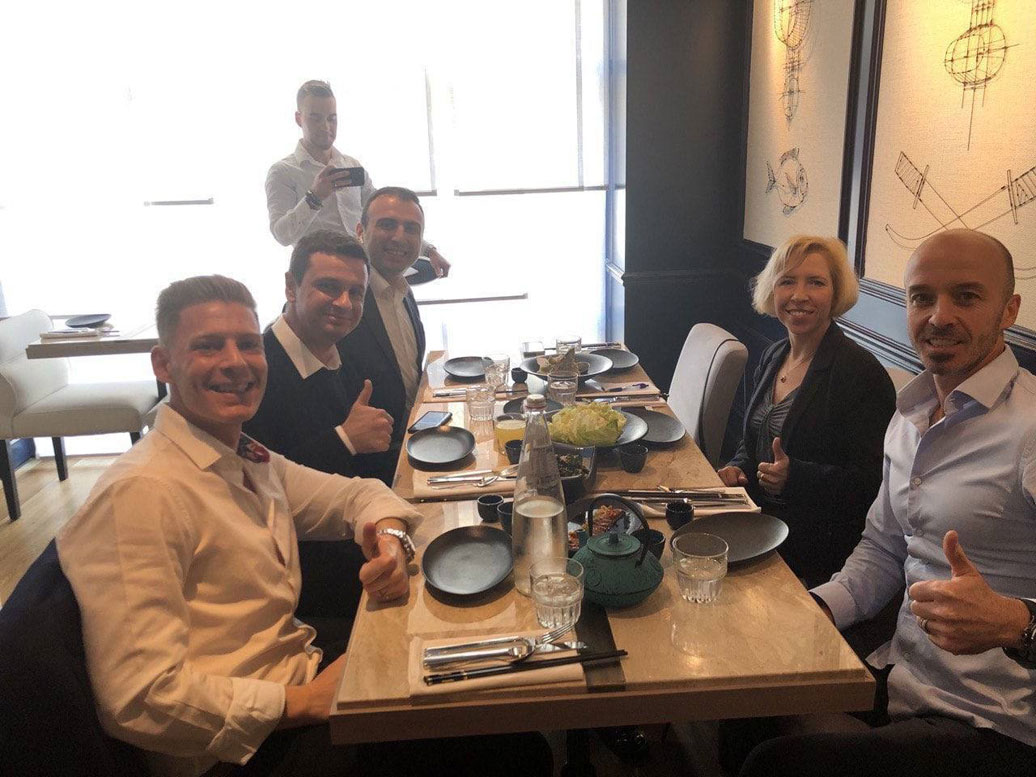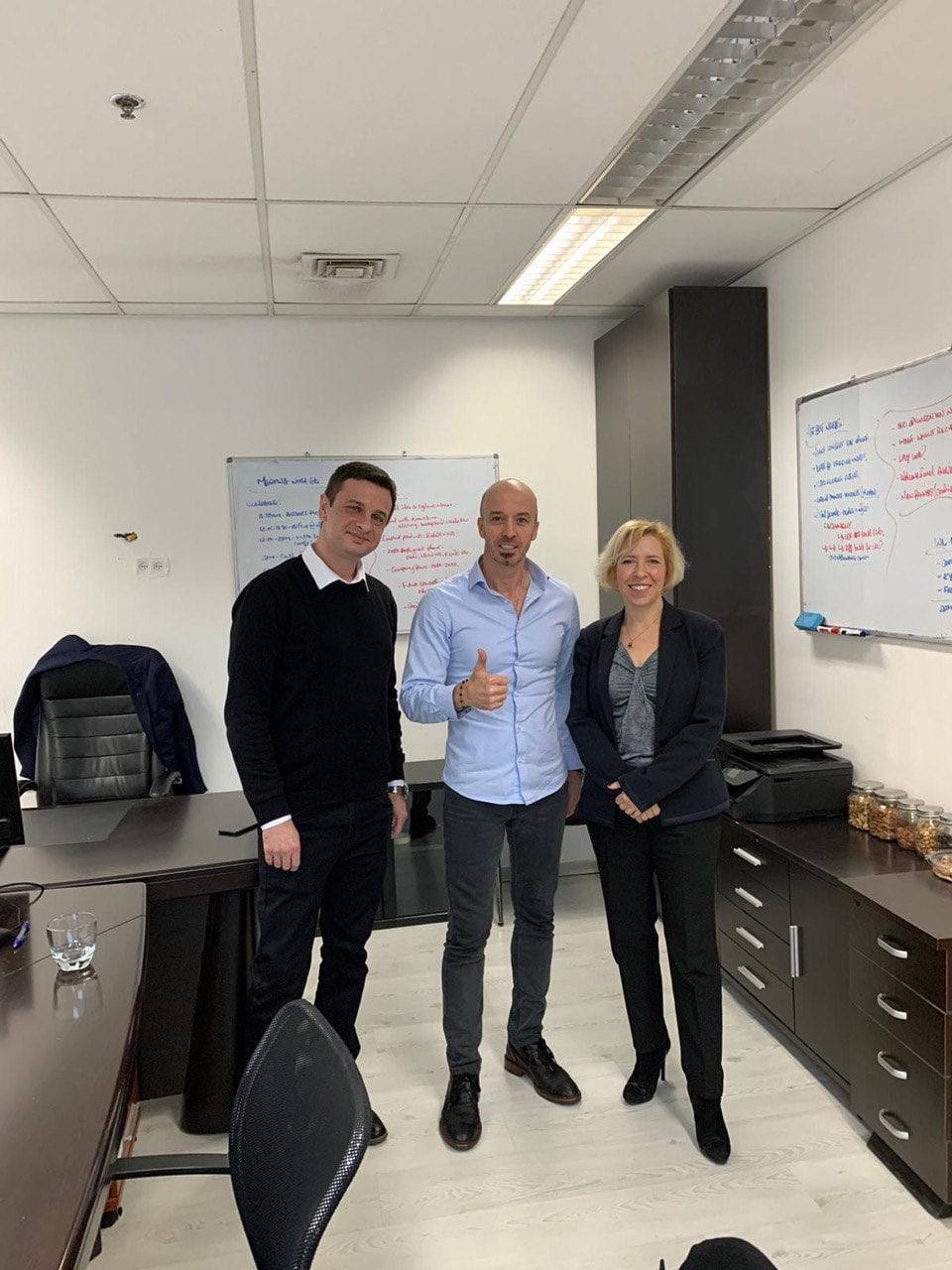 Corporate statement regarding relationship of EndoTech and D.AI.SY
EndoTech is happy to announce our Equity Crowd Funding agreement with Daisy Global for the development of superintelligence D.AI.SY project.
We are especially excited that the D.AI.SY crowdfunding model operates through a smart contract on the blockchain, and allows retail investors to participate in the future of EndoTech.
We at EndoTech are not responsible for the D.AI.SY project marketing operations.
Any and all questions related to D.AI.SY should be addressed directly to the crowdfunding community.
Reference link:
https://endotech.io/pricing
DAISY Global is a disruptive crowd funding model for financial technologies, a trusted Crypto & Forex AI trading platform with broad prospects and development potential, The underlying technology is provided by Endotech. DAISY Global is A Crowdfunding smart contract that offers profits, equity and income to every member.
=>【Click Here to Join Now】