Daisy Forex AI performance continues to ROCK
Daisy Global
Date:05-14-2022
Views:
Forex AI performance continues to ROCK, and the new Crypto AI is almost live as well! IT IS GOING TO BE AN AMAZING SUMMER!
This week we also announced the most POWERFUL BONUS POOLS EVER SEEN! Imagine earning monthly bonuses from A FREE TRADE ACCOUNT!!
$500,000 is being placed into the live FOREX trading, PLUS 2.7% of all Tier 3-10 contributions and 4% of all Tier 1-2, PLUS ALL OF THE UNILEVEL WITHDRAW BREAKAGE, with 70% of the montly performance going directly into the BONUS POOLS!!!! (15% into compounding, and 15% for operations).
The Builders Pool and Achievers Pool will be the most exiting BONUSES EVER SEEN!
Be sure to watch the replay of this weeks update call, https://youtu.be/jk_uNyVnQoM and plug into the MANY CALLS happening around the world with D.ai.sy Leaders!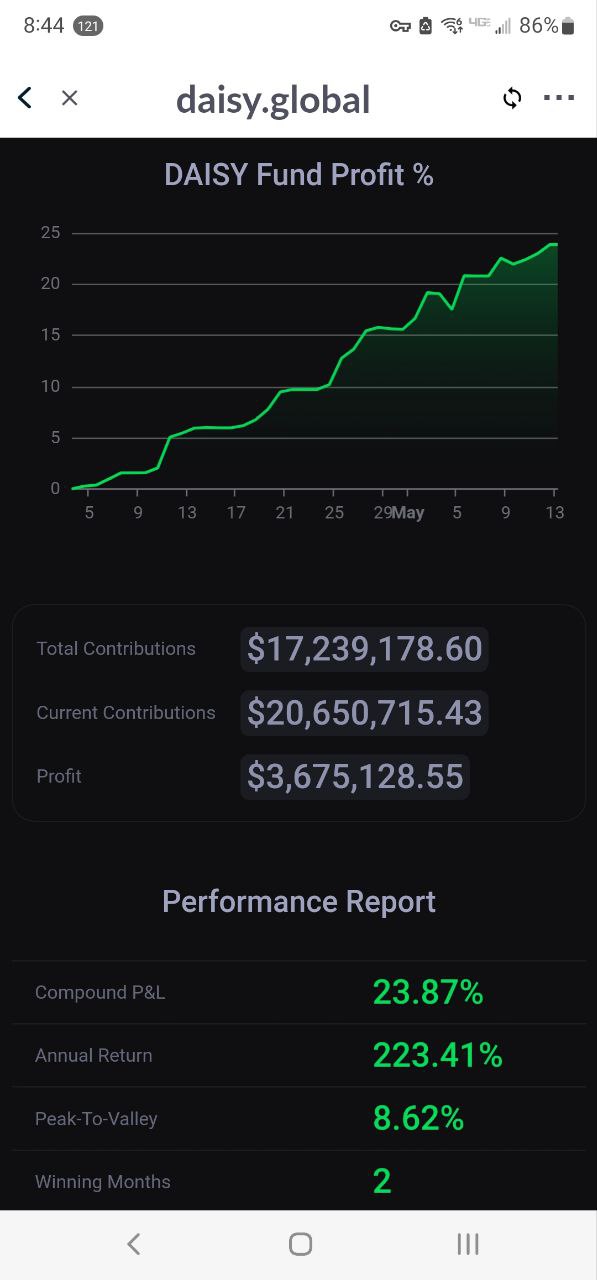 DAISY Global is a disruptive crowd funding model for financial technologies, a trusted Crypto & Forex AI trading platform with broad prospects and development potential. DAISY Global is A Crowdfunding smart contract that offers profits, equity and income to every member.
=>【Click Here to Join Now】