DAISY AI Passive Income:Benefits Even If A Member Does Not Refer Anyone.
1. Owning equity - potential return from selling stock or receiving dividends in the future
2. Trading rewards - potential rewards from successful trading performance of DAISY's AI System
3. Potential matrix spillover
, generating maximum of 48% return on crowdfunding contribution from spillover in the referral plan, even with no referrals
Follow The Step By Step Instructions Below To Join D.AI.SY
Step 1 - Choose Your Tiers: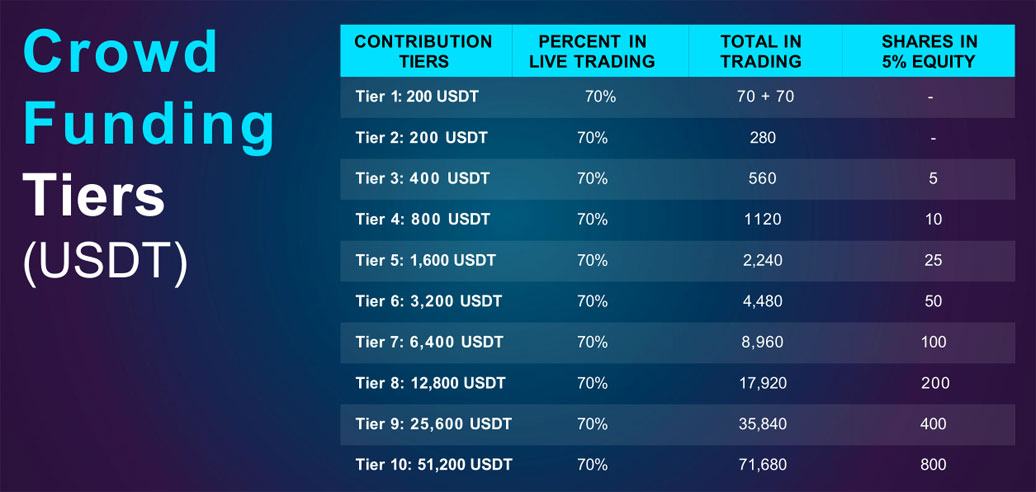 Step 2 - Download Tronlink:
Download and install TronLink or other TRON wallets:
https://www.tronlink.org
Step 3 - Fund Your Tronlink Wallet
Step 4 - Stake TRX To Increase Bandwidth
Step 5 - Signup & Purchase Your Tiers:
You must paste the referral link in the TronLink wallet DAPPS browser only. Otherwise it will not work, Certain countries or regions may restrict access due to policy reasons. you must use a vpn.
Download and install TronLink or other TRON wallets:
https://www.tronlink.org
Click the Discover icon in the bottom to see DApps browser in the Tron wallet
Enter registration link:
https://daisy.global/r/club
Register DAISY with $100 of USDT(TRC20) and 250 TRX;
The TRX is used for the energy fees of the USDT transaction.
Step 6 - How To Rebuy Tiers
Learn all about Daisy AI
1、What is Daisy AI?
2、Daisy AI Reward Plan
3、Daisy AI Registration Tutorial
4、Forex & Crypto AI trading Comparison
https://www.daisydapp.com/join/calculator/
Friendly reminder:
1. No financial advice can be given You have to go through the materials and determine by yourself if this is a good investment for you.
2. No one can predict the future ROI an it's not wise to promise you any ROI.
3. This is not an investment. You are contributing to a crowdfund. Read/watch the material to understand then make an informed decision
4.The DAISY AI smart contract has been formed. Once invested, Crowd funds cannot exit arbitrarily. After the development of the DAISY AI system is completed, DAISY will provide a withdrawal plan for trading funds, but you can always withdraw trading profits without time limit.
5.Daisy maintains long-term stable profitability under the premise of ensuring the safety of funds. This is a long-term project, not a short-term profiteering project.
6. Purchasing the Daisy Crowd Fund packages is a contribution to the equity crowd fund for the Daisy AI development and not a trading investment. DAISY is giving both shares of stock in the company and profit sharing from trading results, to each Contributor as crowd funding rewards.
7. Right now you can only withdraw profits. Later on when crowd funding limit has reached and goes public, you can withdraw everything if you want.
DAISY Global is a disruptive crowd funding model for financial technologies, a trusted Crypto & Forex AI trading platform with broad prospects and development potential. DAISY Global is A Crowdfunding smart contract that offers profits, equity and income to every member.
=>【Click Here to Join Now】

Other money-making projects: